MUSIC THEATER WORKS is a nonprofit organization, with ticket sales covering only about 65% of our costs
That's why we depend on your generosity to help us produce world-class musical theater. Thank you!
Hard to believe when you consider rave reviews and full houses…but non-profit theaters everywhere rely on tax-deductible contributions to bridge the gap.
Simply put, your support keeps the lights on and the curtain up at MUSIC THEATER WORKS!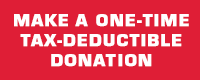 You can also send a check (payable to MUSIC THEATER WORKS) to
MUSIC THEATER WORKS
516 4th Street
Wilmette IL 60091-2829
Or pledge a monthly gift to support outstanding musical theater year-round: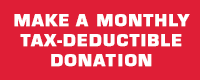 Donor Privileges
Friend $35-99
Newsletter
Invitation to annual Spring Gala
Benefactor $100-249
All the above privileges, plus:
Priority on subscription changes/upgrades
Listing in Honor Roll of Donors in annual programs
Invitations to "At Home" events and other special events
Sustaining Benefactor $250-499
All the above privileges, plus:
Invitations to exclusive Opening Night Receptions
Opportunity Fund $500-2,499
All the above privileges, plus:
Premium ticket service for reservations and exchanges
Special opportunities to meet with artists and VIPs
Invitation to annual Holiday Party
Opportunity Plus $2,500+
All the above privileges, plus:
Exclusive behind-the-scenes events with General Manager and Artistic Director
Levels of giving are for the period December 1, 2016 through December 1, 2017.
Any contributions you make during this period will be added to your total for 2017, and you will receive appropriate privileges as you move into the next category(ies) of giving.
Ticket turnbacks, benefit admissions, raffle and auction purchases are not applied to this program.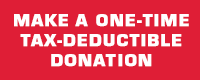 Designate your contribution in memory of or in honor of someone special.