Teens learn from these experienced professionals
Workshop Manager – Anya Plotkin
Anya is an original member of the team that created the Music Theater Works (formerly Light Opera Works) Musical Theater Summer Workshop program in 2001. She was inspired by her own experiences at a similar music-and-theater summer camp, where she was a camper and counselor for many years.
Anya has been stage-managing in the Chicago area since graduating from Northwestern University with a degree in theater. She has stage-managed more than a dozen productions for Music Theater Works, including The Pirates of Penzance (twice!), Fiddler on the Roof, Candide, The Sound of Music, South Pacific, Oklahoma and The Music Man.
She has also stage-managed for Lyric Opera of Chicago, Chicago Opera Theater, Chicago Symphony Orchestra, Sarasota Opera, St. Petersburg Opera, El Paso Opera, Pegasus Players, A Red Orchid Theatre, About Face Theatre and Northwestern University.

Stage Director/Choreographer – Caryn Ott Hillman
Caryn started teaching and choreographing children's theatre camps after high school in Milwaukee. Her high energy and excitement encourages children to explore without feeling judged. She believes it is crucial for children to be exposed to music and movement among peers to build their physical and personal identity.
Her exposure to the arts began at age three when she started dance class. For years she performed in dance recitals and musicals which inspired her to attend Roosevelt University for vocal performance. Since graduation Caryn has performed throughout Chicago in theaters such as Noble Fool, Theatre at the Center, Metropolis, Bailiwick, Emerald City, Bohemian Ensemble. At Music Theater Works she has been seen in Countess Martitza, The Student Prince, Gypsy Love and Kiss Me Kate; she was featured as an Ababu Princess in Kismet and as Edith in The Pirates of Penzance. Caryn is thrilled to be working on the other side of the table with your children. Nothing is more amazing than seeing the future of the arts bloom before our very eyes!

Musical Director – Christopher Richard
Chris has been musical director for the Music Theater Works Summer Musical Theater Workshop since 2007, and has enjoyed every minute of it! His ability to make learning this art form fun and exciting has led him to teaching positions with DePaul University Community Music Division and the Merit School of Music, working with young teens on musical theater. Chris also teaches private voice lessons at Oak Park and River Forest High School and directs the Chicago Opera Theater for Teens, a program in partnership with After School Matters.
Chris is originally from Indiana and holds degrees from Butler University and the University of Southern California. In Chicago he has performed with DuPage Opera Theatre, Bowen Park Opera, Music Theater Works and Drury Lane Oakbrook. On a broader scope, he has appeared with Sarasota Opera, Indianapolis Opera, Aspen Music Festival Opera, Brevard Music Center, Mexico National Chamber Orchestra, Indianapolis Chamber Orchestra and New World Symphony Orchestra. In addition to performing, Chris is assistant music director at Irving Park Lutheran Church and director of their Contemporary Ensemble. He has enjoyed working as music director on full productions with Oak Park and River Forest High School and Triton College, and has been music director for Bowen Park Opera since 2007.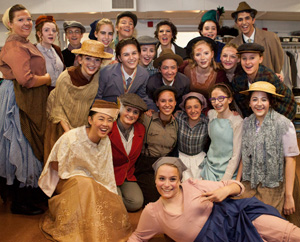 My Fair Lady youth cast • 2016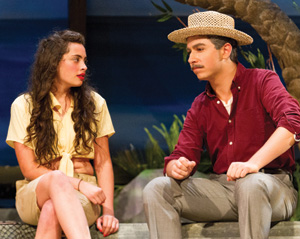 South Pacific youth production • 2015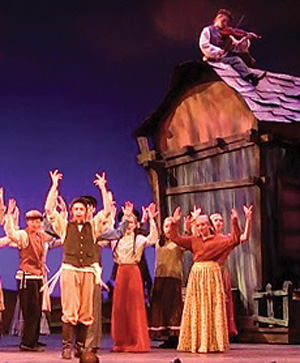 Fiddler on the Roof youth production • 2014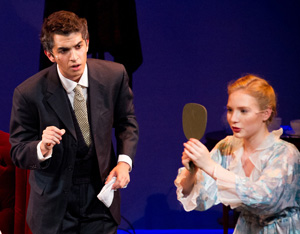 My Fair Lady youth production • 2016