General Manager – Bridget McDonough
Bridget McDonough has been employed in arts management since graduating from Northwestern University in 1978. In 1980 she co-founded MUSIC THEATER WORKS with Philip Kraus and others. She holds membership in the Illinois Arts Alliance, is past president of the Rotary Club of Evanston, and served on the boards of the Evanston Convention and Visitors' Bureau, Evanston Chamber of Commerce, the National Alliance for Musical Theatre, Around the Coyote, as well as the School of Communication Alumni Board at Northwestern University and the tourism committee of Chicago's North Shore Convention and Visitors' Bureau.
She is currently on the board of the North Shore International Network, and is treasurer of the Musicians Club of Women. She served as an international judge at the Second Vladimir Kurochkin International Competition of Young Artists of Operetta and Musicals in Yekaterinburg, Russia, and VIBE (Vienna International Ballet Experience) in Missoula, Montana. She was honored by the Evanston Chamber of Commerce with their 2009 Public Service/Nonprofit Person of the Year Award.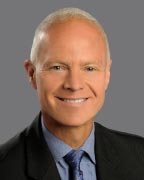 Artistic Director – Rudy Hogenmiller
Rudy Hogenmiller began his tenure as artistic director in 2005, and has directed many productions for the company, including Peter Pan, Candide, Gypsy, Die Fledermaus, Mame, My Fair Lady, Guys and Dolls, South Pacific, The Fantasticks, The Merry Widow, Fiddler on the Roof, Annie Get Your Gun, H.M.S. Pinafore, Oliver!, Man of La Mancha, Camelot, The Student Prince, Brigadoon and Hello, Dolly!. He made his performing debut with the company as the Emcee in Cabaret in 2013, and played Mr. Applegate (the Devil) in Damn Yankees in 2014.
A classic "triple threat," Rudy won the role of Larry, the dance captain, in the Los Angeles national company of A Chorus Line in 1977, working with the legendary Michael Bennett.
He later directed the groundbreaking show at Candlelight Dinner Playhouse, followed by Drury Lane Evergreen Park in 1999 (where he also played Zach, the director), and in 2004 at Theatre at the Center (again appearing as Zach).
For nearly 30 years Rudy has been an actor, director and choreographer with such Chicago companies as Marriott Theatre, Northlight Theatre, Drury Lane Evergreen Park, Candlelight Dinner Playhouse, Theatre at the Center, Mercury Theatre, Pegasus Players and Drury Lane Oakbrook. As a dancer he toured nationally and internationally from Los Angeles to Japan to Egypt with productions of A Chorus Line, Evita and The Fantasticks.
He has been recognized with six Joseph Jefferson Awards and 17 nominations for best choreography and/or direction in Chicago. Rudy has been a member of the Society of Stage Directors and Choreographers for more than 35 years.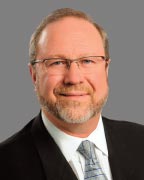 Music Director – Roger L. Bingaman
Roger L. Bingaman has conducted Peter Pan, Gypsy, Candide, Die Fledermaus, Mame, My Fair Lady, The Fantasticks, South Pacific, Cabaret, H.M.S. Pinafore, Oliver!, Camelot, The Secret Garden, The Student Prince, Brigadoon, Hello, Dolly!, Carousel and many other productions at MUSIC THEATER WORKS, where he has held several positions, including conductor, chorus master, assistant conductor and pianist. He was named the company's music director in 2005.
Since 1999, "Bing" has been director of the apprentice program and chorus master for the Sarasota Opera, where he began his tenure in 1998 as an assistant conductor. He is music director of Irving Park Lutheran Church and artistic director of the Irving Park Fine Arts Series; also choir director and organist at Ezra Habonim, the Niles Township Jewish congregation in Skokie.
He has worked with Lyric Opera's Opera-in-the-Neighborhoods program, Michigan Opera Theatre, the Savoyaires, Milwaukee Opera Theatre, Dayton Opera, Opera Lenawee and Opera Lafayette, among other companies.
Business Manager
Michael Kotze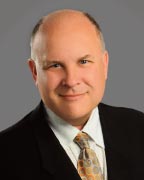 House Manager
Matt Conlon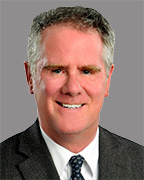 Director of Audience and Press Services
Christopher A. Riley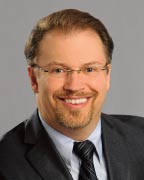 Administrative Assistant
Mary Nicholas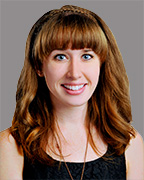 Production Manager
Katie Beeks

Workshop Manager
Anya Plotkin
Workshop Director/Choreographer
Caryn Ott Hillman
Workshop Musical Director
Christopher Richard
Development Services
Juno Consulting
Marketing Services
The Hunt Company
BOARD OF DIRECTORS
Benjamin P. Shapiro – 
President
Stephen G. Baime
Steven Bashwiner
Jefferson C. Collins
Ted C. Fishman
Ralph M. Goren
Joseph Greco, M.D.
Rudy Hogenmiller
Bridget McDonough
Pamela T. Pettibone
Rosie Rees
Morris E. Robinson, Sr.
Pamela P. Rosenbusch
Trudene Westerman
Catherine Westphal
The Honorable Lorraine H. Morton Former Mayor, City of Evanston Honorary Board Member
ADVISORY COUNCIL
William J. Erickson
Sasha Gerritson
Robert Markey
Dominic Missimi
Julian Oettinger
Pamela T. Pettibone
James Schneider
Kenneth Shepro